Reflections from our iPad Instructor
by Payton Turnage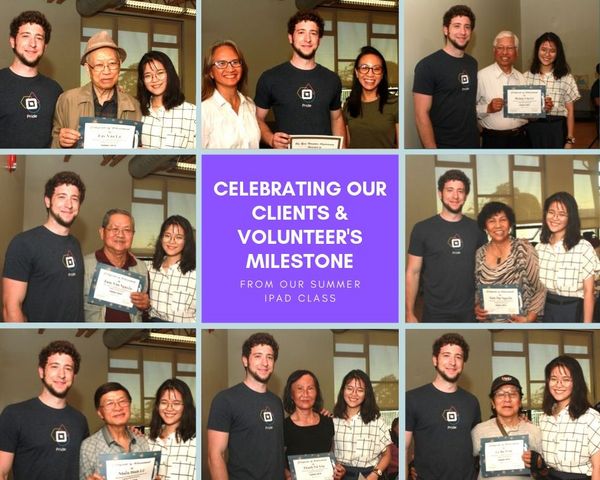 The process of getting up to speed with a computer from zero to competently performing even simple tasks such as sending and reading email is long and daunting. Many of us don't realize this because we learned alongside our peers without pressure as technology was invented, when products catered to markets of new users, or with free access to technology during the endless free time of childhood.
Some students in our basic computer and iPad courses take on exactly this endeavor. Having never used a computer, they hope at the end of ten weeks to be able to exchange messages with their friends and family, look up directions, translate their conversations, and more.
We provide instruction in our classes, but the most valuable thing we offer is a time and place to practice and make mistakes in a supportive environment, which is the context most of us who feel confident in our technical literacy enjoyed without looking for it. In my time as an instructor I have consistently found that when provided the same opportunity, our students challenge themselves and take ownership of their own learning.

Fall Quarter Programs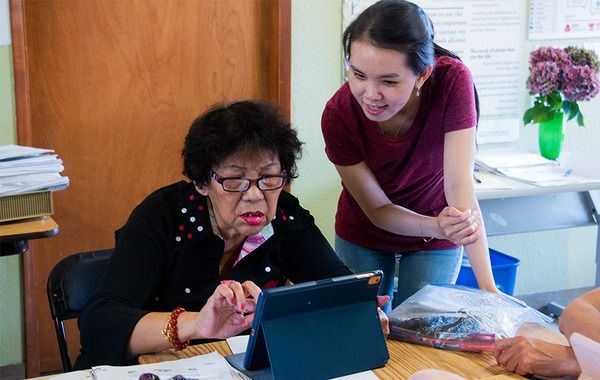 Classes start on September 30, 2019
Program

Times

E.L.L. & Citizenship

Tuesdays & Thursdays




5:30-7:30 PM

Introduction To iPad

Mondays
5:30-7:30 PM

Create Video With iPad

Wednesdays
5:30-7:30 PM

Computer Lab Drop-In Hour

Tuesdays, Wednesdays & Thursdays
2:00 – 6:00 PM

Letter from the Executive Director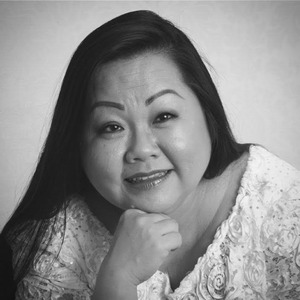 by Ms. Minh Đức Phạm Nguyễn
Executive Director
Dear Friends of Helping Link,
As Helping Link approaches its 26th Anniversary, I find myself reflecting on our history. Unlike our early years when the influx of refugee needs centered around basic survival skills, in recent years our important work has more to do with helping our clients with learning English, becoming citizens, and finding work in America. These are still major struggles for families in our community. In this fractured political climate and this fast paced technological society, they need our support, now more than ever.
We know this because more than 1,000 families come through our doors every year seeking help.
Helping Link – Một Dấu Nối offers E.L.L., U.S. citizenship, and technology classes to enhance life and job opportunities for our clients. We do referrals for jobs, schools, medical care, and immigration services, while also providing civic education and explaining immigrant and refugee rights.  It is important that Helping Link continues to offer a place to gather, to sustain our culture and language, and to explore one's identity as Vietnamese-Americans.
One of the best ways you can help sustain us is by participating in Helping Link's annual gala.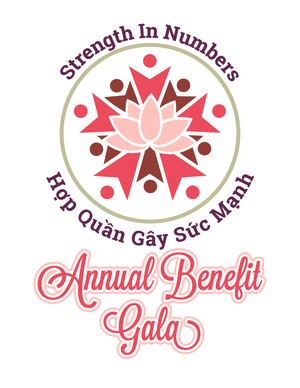 The gala, themed "Strength in Numbers," will be held at the Mercer Island Community Center on Saturday, October 26 from 6:00-8:30 p.m. You can buy tickets here. Or you can help by volunteering, recruiting sponsors, or providing an in-kind item or financial donation of any size.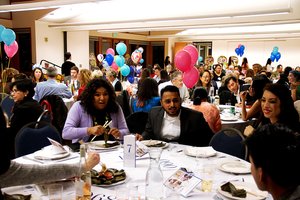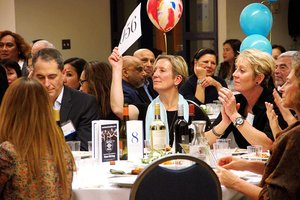 Helping Link – Một Dấu Nối is central to the Vietnamese-American experience in the Puget Sound area. We have a long and distinguished record of helping people become fully integrated in our community.  Help us continue our meaningful work.

Sincerely,
Minh-Duc Nguyen,
Executive Director

GiveBIG Campaign a Success! 
by Rebecca Kleinberg, Fund Development Team Member
This past spring, Helping Link/ Một Dấu Nối participated in the annual GiveBIG fundraiser for the 8th year in a row. Our community, including clients, friends of Helping Link/Một Dấu Nối, volunteers, staff, and board members, all came together to make the campaign a success.  We raised $14,409 with 48 donors. These donations will help us maintain our operations and full calendar of programming. Our donors' generosity allows us to continue serving any client who walks through our doors, completely free of charge. 
We'd like to give a special shout out to the clients in the spring ESL and Citizenship classes who bravely used their new English vocabulary to speak to potential donors on video about their experiences with Helping Link/Một Dấu Nối. Watch the video on our website to learn about Helping Link/Một Dấu Nối's impact!
Thank you!

Seeking Board Members
We are seeking caring community members and working professionals with at least five years of experience to join our dedicated Board of Directors in providing leadership, vision, ambassadorship, and philanthropic support to Helping Link/ Một Dấu Nối.  Currently, the organization could benefit most from board members with legal, technology, social media, or human services backgrounds, or with connections to philanthropy.  
The rewards of board service are rich: knowing that you make a real difference in the lives of immigrants and refugees building their new lives in America, leadership development, skill development in board governance and budgeting, cultural awareness and education about supporting communities of color, especially the Vietnamese community, and more.  
Members are elected to 2-year terms (renewable for two additional 2-year terms), and the time commitment is typically 10-12 hours per month.  For more information, please contact directors@helpinglink.org. You can see the application here.

Amazon Smile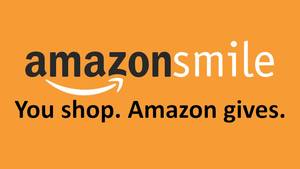 Did you know that you can support Helping Link every time you shop on Amazon? The AmazonSmile Foundation will donate 0.5% of the purchase price to Amazon Smile. Visit smile.amazon.com to support us. We are listed as "Helping Link." All you have to do is search for us by that name, click 'select,' and start shopping. You can change the organization you support at any time.

Try Something New: Volunteer With Us
We're looking for volunteers interested in:
ELL Instruction

Technology Instruction

Program Support

Social Media

Graphic/Web Design

IT

Leadership
Grow Your Leadership and Support Your Community: Contact Us Today!
www.helpinglink.org | (206) 568-5160 | volunteer@helpinglink.org