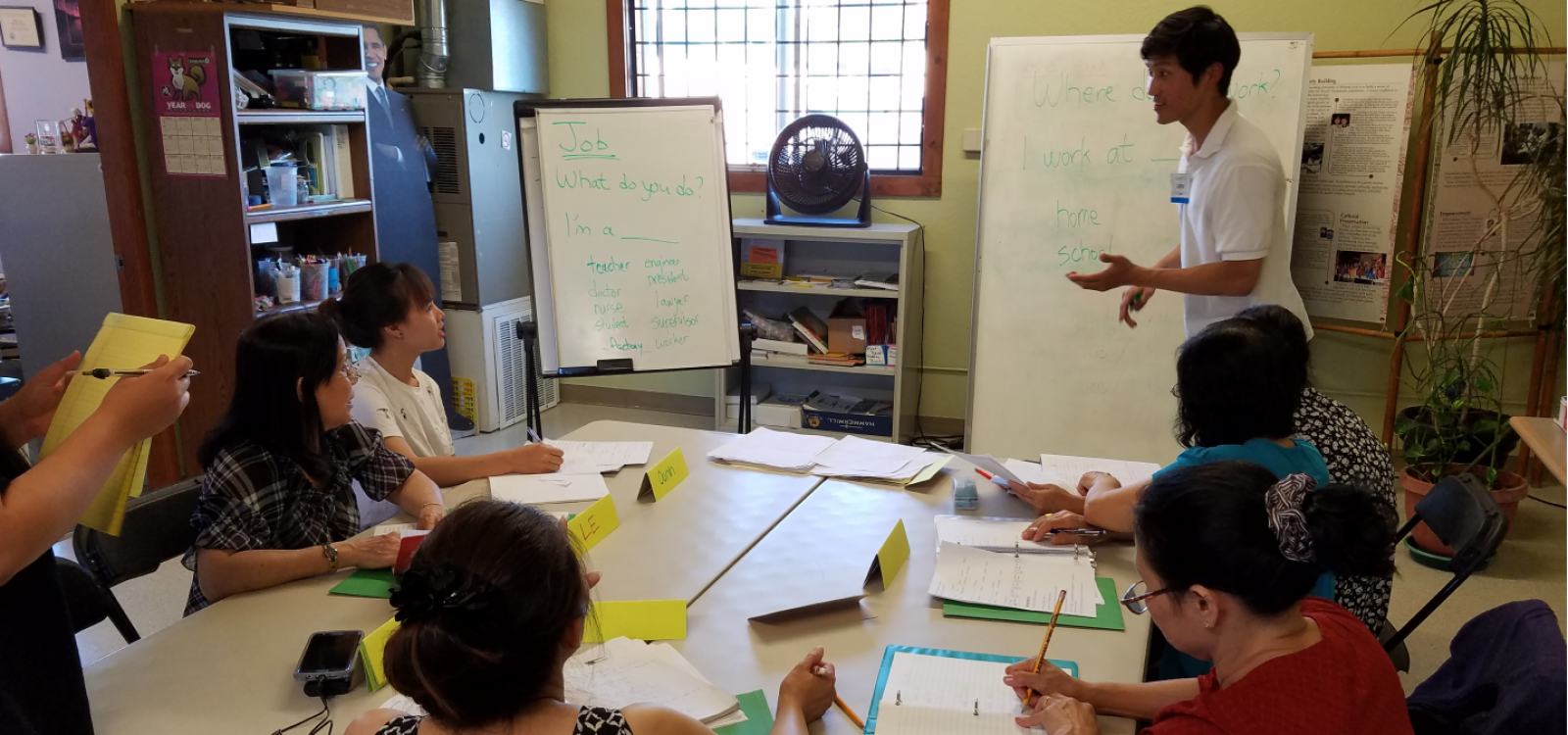 Education

Design/Web Design

Marketing/Community Outreach

Administration

Leadership
Let's hear what our volunteers think about their work with Helping Link!
Steven Scharnhorst
IT Specialist Volunteer
"Beyond the benefits that they receive from working with Helping Link, it's my hope that our clients see my work as my way of helping them to feel welcome in our community. I want our clients and others to see that there is a great deal of kindness and caring in the world, and to be encouraged by that."
Megan Mei
UX Designer Volunteer
"The web rebuild project has been a challenging and fun project that gave team members a new perspective on how Helping Link serves the community. The team reports that personal growth from their collaboration has been a wonderful benefit of this project."
You can make a difference to your community! Volunteer with us today!
Helping Link is a community-driven organization, dedicated to helping Vietnamese refugees and immigrants in the Greater Seattle Area.
We have great ideas, but we need people like you to make it happen. In volunteering with Helping Link, you will have a chance to showcase your talents in a variety of different roles. We have openings for graphic design, marketing, IT support, teaching, and leadership.
Our volunteers are dedicated students, professionals, and retirees generously giving thousands of hours toward Helping Link's vital work.
We can't wait to have you join our teams. Apply now!